Ingalls Shipbuilding to Sponsor Free Days for Juneteenth at the Two Mississippi Museums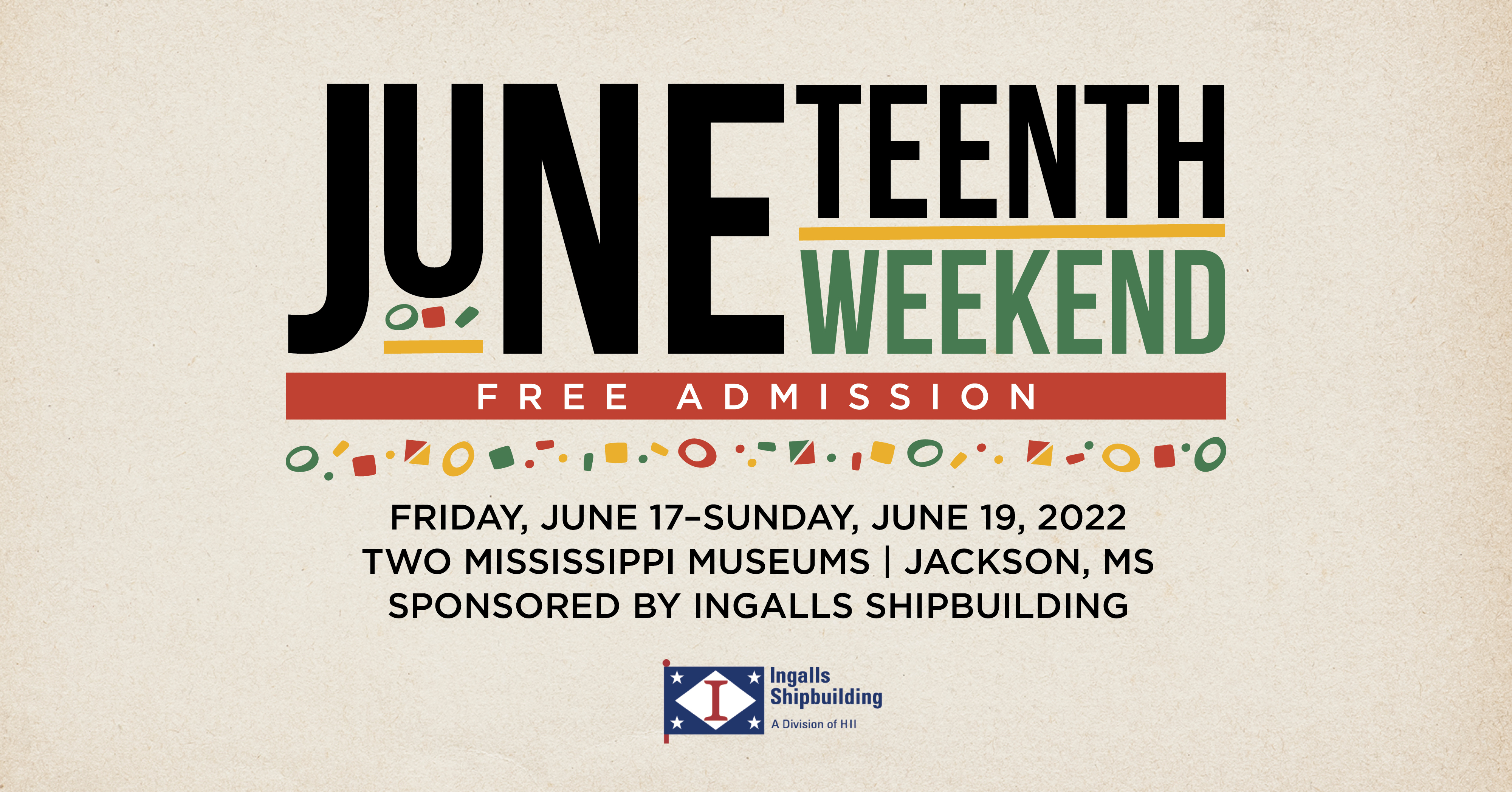 Ingalls Shipbuilding, the largest manufacturing employer in Mississippi, is supporting free admission to the Museum of Mississippi History and the Mississippi Civil Rights Museum on Friday, June 17, and Saturday, June 18, in observance of Juneteenth. Admission to the Two Mississippi Museums is free every Sunday. 
Signed into law on June 17, 2021, Juneteenth is a federal holiday to commemorate the emancipation of enslaved people in the United States at the end of the Civil War. On June 19, 1865, Union general Gordon Granger arrived in Galveston, Texas, and announced that the 1863 Emancipation Proclamation now freed all enslaved people.
"We are grateful to Ingalls Shipbuilding for making it possible for thousands of Mississippians to visit the Two Mississippi Museums and celebrate emancipation in the United States," said Katie Blount, director of the Mississippi Department of Archives and History.
"We are honored to provide our shipbuilders and fellow Mississippians with the opportunity to learn more about our state's African American history," said Kari Wilkinson president of Ingalls Shipbuilding. "By enabling a greater understanding of the history of the state, our hope is that those in attendance will experience firsthand the stories of perseverance and gain an extraordinary deep appreciation of the sacrifice and courage of those who were pioneers in the fight for civil rights."
Juneteenth themed tours will be held in the Mississippi Civil Rights Museum at 11 a.m. and 2 p.m. on Saturday, June 18, and Sunday, June 19.
Museum hours are Tuesday–Saturday, 9 a.m.–5 p.m., and Sunday, 11 a.m.–5 p.m. The Museum of Mississippi History and the Mississippi Civil Rights Museum—Two Mississippi Museums—are located at 222 North Street in Jackson. For more information visit the MDAH Facebook page or email info@mdah.ms.gov.