Be part of history.
Looking for a career at the Mississippi Department of Archives and History, an internship to build your experience, or a volunteer opportunity to help us preserve and share the state's historic resources? Discover the many diverse and exciting opportunities at MDAH.
Full-Time Roles
This position is responsible for developing educational programs, outreach events, and docent programs, along with assessing and creating public programs.
This position is responsible for developing school group visits and visitor materials and conducting thematic museum tours in-person and virtually.
This position is responsible for advising and assisting local governments throughout the state in records management.
Part-Time Roles
There are no part time job listings at this time.
To apply for a position at MDAH, please submit an email application via the Mississippi Personnel Board. For more information about a position or the application process, please contact human resources at 601-576-6865 or stipton@mdah.ms.gov.
Interested in receiving job announcements from MDAH?
Sign up and receive an email notification each time a position opens for recruitment.
Internships
Earn educational credit while gaining professional work exposure in a professional setting.
Fellowship Opportunities
MDAH is proud to offer emerging scholars the opportunity to work in the most extensive collection of Mississippi-related materials, including the Eudora Welty Collection and the Medgar and Myrlie Evers Papers.
Learn More
Volunteers are critical to the operations of the department. Every day volunteers help fulfill our mission to preserve Mississippi's diverse historic resources and share them with people around the world. From behind-the-scenes assistance to up-close and personal roles with the public, discover the volunteer opportunity that fits your skills and interests.
Volunteers serve in each of our five divisions—Administration, Archives and Record Services, Historic Preservation, Programs and Communication, and the Museum Division— in a variety of ways at the following museums and sites throughout the state.
Jackson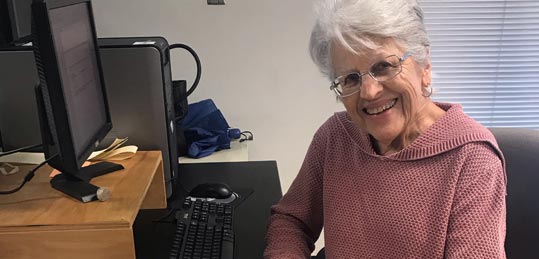 Adults
18+, non-academic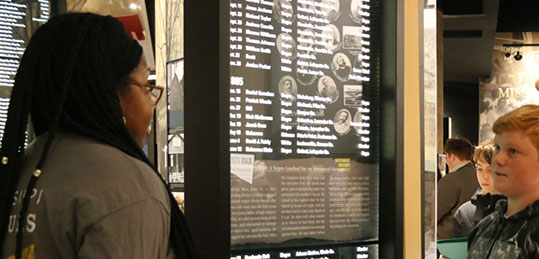 Youth Volunteers
16+, service learning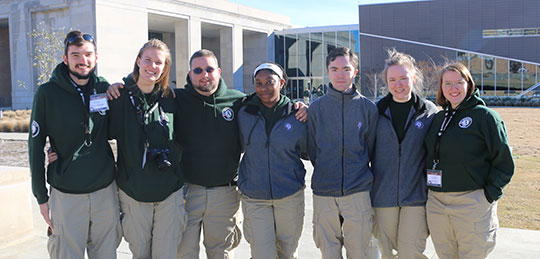 Service Groups
Volunteer Handbook
The official MDAH Volunteer Handbook contains everything you need to know to volunteer — from our vision, mission, and values, to what to do in an emergency.
View Handbook
Volunteer Newsletter
You might be amazed to learn how our diverse, talented team of volunteers works with MDAH employees to share Mississippi stories with people around the world. Sign up for our Volunteer Newsletter to discover what they're up to and receive news about MDAH's volunteer program.
Subscribe Here