MDAH collects and preserves objects of all types that help us tell the great story of Mississippi. Our holdings include archival records, historic objects, and archaeological artifacts that span 15,000 years of Mississippi history. 
Make a Donation
Think you might have an item of historical significance to donate? Check the list of categories that we are currently collecting. Contact MDAH Collections staff to learn more about donating. 
List of Categories

MDAH collects and preserves original objects and archival materials of all types that help us tell the great story of Mississippi. We are always interested in hearing from you about any potential donations.

The following categories represent  areas the department is actively collecting: 

Territorial Period
Early Statehood 
Civil War and Reconstruction
Military History 1945-Present 
African American History 
Civil Rights Era 
Immigration 
LGBTQ+ History
Mississippi Industry 
Natural Disasters
Woman's Suffrage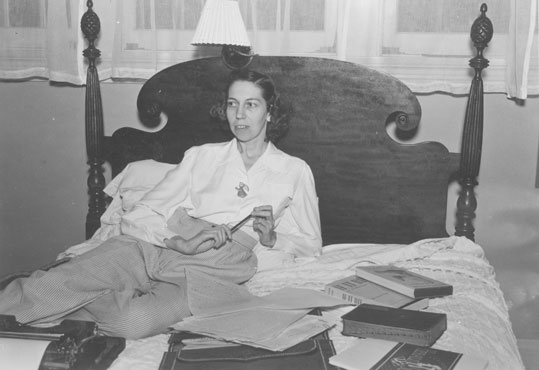 The collections consists of manuscripts of Welty's works, incoming and outgoing correspondence, negatives and photographs, and memorabilia. Copyright ©Eudora Welty, LLC; Courtesy Eudora Welty Collection–MDAH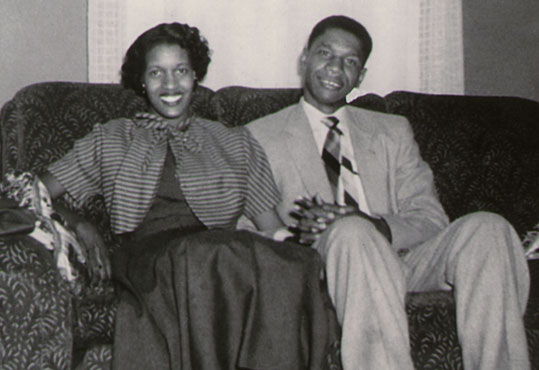 This collection includes Evers and Beasley family papers, including papers of Medgar Evers as Mississippi field secretary of the National Association for the Advancement of Colored People; and records relating to the case of the State of Mississippi v. Byron de la Beckwith.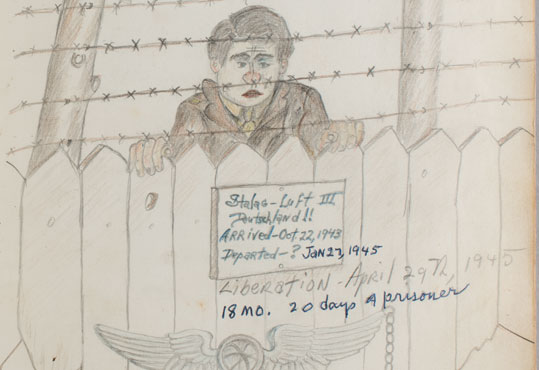 William Turcotte of Jackson was a member of the United States Air Force in World War II, when he was captured in Germany and kept in Stalag - Luft III, a prisoner-of-war camp. This diary was kept by Turcotte while he was a P.O.W. from October 1943 to April 1945.
Archaeology Collection
The archaeology collection consists of prehistoric and historic artifacts recovered through systematic survey, excavation, and independent collecting. The collection is available by appointment for research and loan.
Learn More
Historic Objects Collection
The Historic Objects Collection contains more than 20,000 historic items. These are three dimensional objects that tell the story of Mississippi. Historic objects are housed in our state of the art storage facility located in the Two Mississippi Museums and are available for research upon request. 
What's New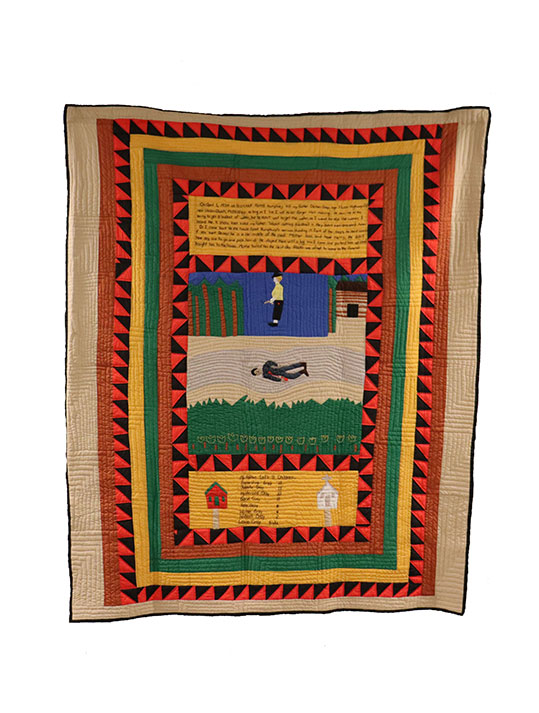 2021.33.1 – "Memories of My Father's Death" quilt
This appliquéd quilt was made by renowned quilter Hystercine Rankin (1929-2010) and titled "Memories of My Father's Death." The quilt tells the story of her father's murder by a white man in 1939. The narrative at the top of the quilt details the story, and Rankin lists her seven brothers and sisters and their ages at the time of her father's death at the bottom of the quilt.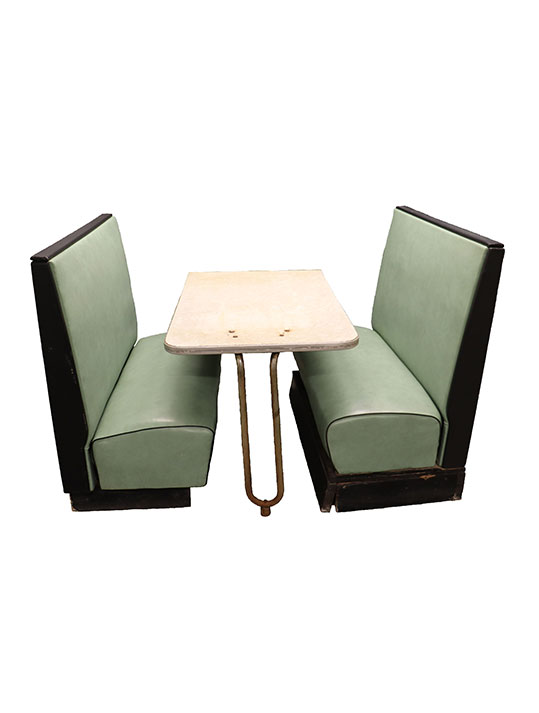 2021.35.1-3 – Peaches restaurant booths and table
This table and booth set is from Peaches Restaurant, established by Willora "Peaches" Ephram on Farish Street in Jackson in 1961. During the mid-1900s, Farish Street was a thriving neighborhood that served as a cultural and business hub for African Americans in central Mississippi. Peaches was an important fixture and safe haven for leaders of the Civil Rights Movement. As other businesses moved out of Farish Street in the late 1900s, Peaches stayed until finally closing its doors in 2013.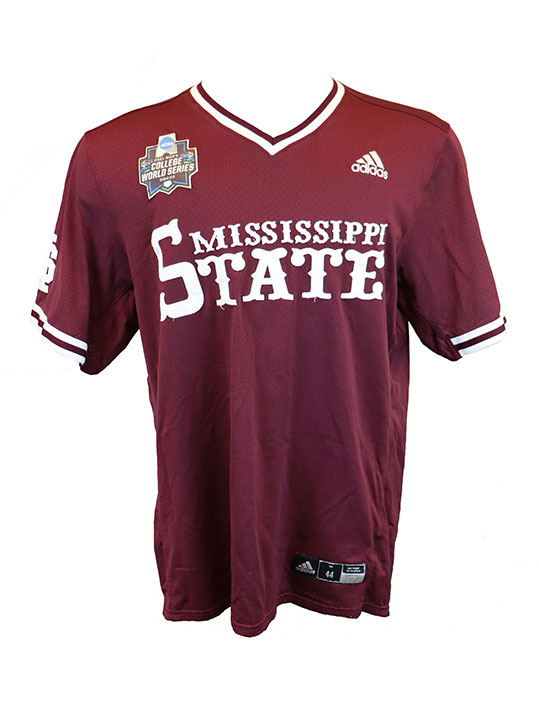 2022.3.4 – Mississippi State University baseball jersey
Pitcher Will Bednar wore this Mississippi State University baseball jersey during the NCAA Division I 2021 College World Series. Mississippi State won against Vanderbilt in the finals, securing the first national championship win in any sport for Mississippi State. Bednar was selected as the College World Series Most Outstanding Player and was a first round pick in the 2021 Major League Baseball draft.
Historic objects are housed in our storage facility located in the Two Mississippi Museums and are available for research upon request. MDAH also accepts donations of historic objects.