MDAH collects and preserves objects of all types that help us tell the great story of Mississippi. Our holdings include archival records, historic objects, and archaeological artifacts that span 15,000 years of Mississippi history. 
Make a Donation
Think you might have an item of historical significance to donate? Check the list of categories that we are currently collecting. Contact MDAH Collections staff to learn more about donating. 
List of Categories

MDAH collects and preserves original objects and archival materials of all types that help us tell the great story of Mississippi. We are always interested in hearing from you about any potential donations.

The following categories represent  areas the department is actively collecting: 

Territorial Period
Early Statehood 
Civil War and Reconstruction
Military History 1945-Present 
African American History 
Civil Rights Era 
Immigration 
LGBTQ+ History
Mississippi Industry 
Natural Disasters
Woman's Suffrage  
Archives Collections
Search our Catalog, the ultimate assemblage of Mississippi-related primary resources including government records, historic papers, documents, photographs, maps, and audiovisual media. Some of these materials are also available online in the Digital Archives. To learn more about visiting the state archives, visit our Research page.
Digital Archives Catalog Donate
Collection Highlights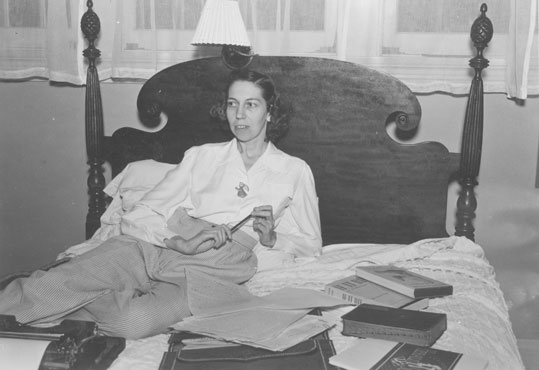 The collections consists of manuscripts of Welty's works, incoming and outgoing correspondence, negatives and photographs, and memorabilia. Copyright ©Eudora Welty, LLC; Courtesy Eudora Welty Collection–MDAH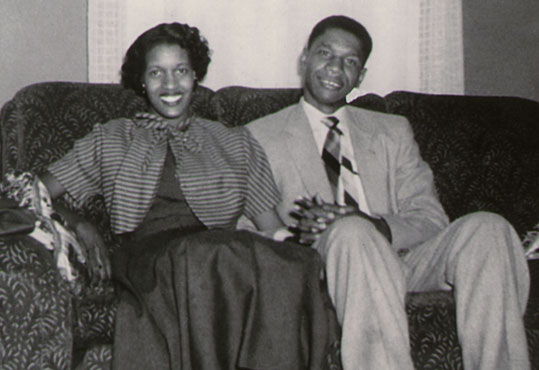 This collection includes Evers and Beasley family papers, including papers of Medgar Evers as Mississippi field secretary of the National Association for the Advancement of Colored People; and records relating to the case of the State of Mississippi v. Byron de la Beckwith.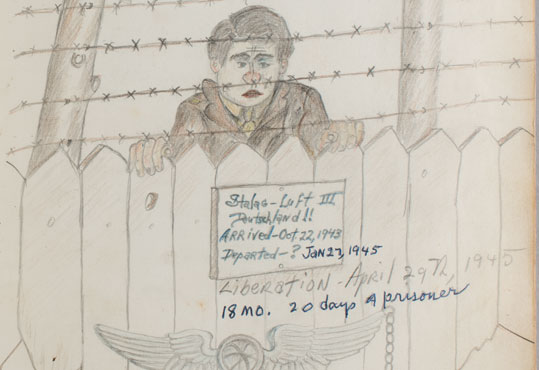 William Turcotte of Jackson was a member of the United States Air Force in World War II, when he was captured in Germany and kept in Stalag - Luft III, a prisoner-of-war camp. This diary was kept by Turcotte while he was a P.O.W. from October 1943 to April 1945.
Archaeology Collection
The archaeology collection consists of prehistoric and historic artifacts recovered through systematic survey, excavation, and independent collecting. The collection is available by appointment for research and loan.
Request an Appointment
Historic Objects Collection
The Historic Objects Collection contains more than 20,000 historic items. These are three dimensional objects that tell the story of Mississippi. Historic objects are housed in our state of the art storage facility located in the Two Mississippi Museums and are available for research upon request. 
What's New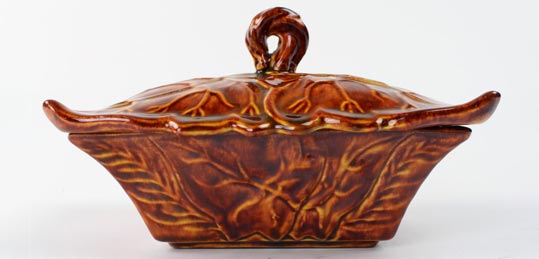 2019.25.3 – Serving Dish made ca. 1970
Serving Dish made ca. 1970 by a craftsman at Freedom Crafts Ceramics which was part of the Freedom Village in Washington County. Started with help from the Delta Ministry in the late 1960s, Freedom Village became a refuge for agricultural workers in the Delta who were unemployed due to agricultural mechanization and involvement in the Civil Rights Movement.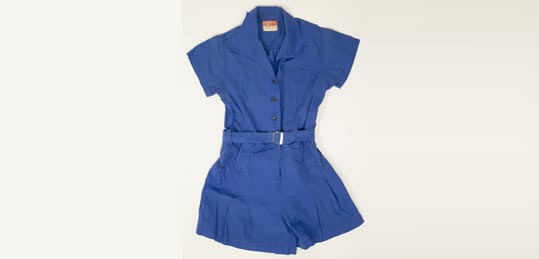 2018.61.14 - Girl's Gym Uniform ca. 1942
Girl's Gym Uniform ca. 1942 from Wood Junior College in Mathiston. Opening as Woodland Seminary under the auspices of the Methodist Episcopal Church in 1886, Wood College operated until 2003.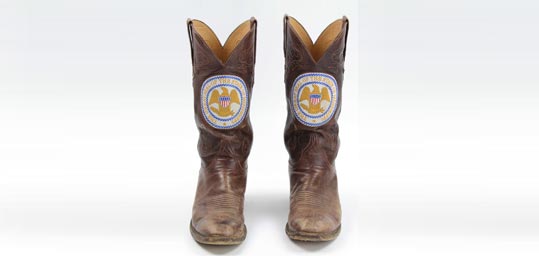 2019.48.1 – Cowboy Boots
Cowboy Boots - Known for wearing these signature cowboy boots featuring the state seal, Phil Bryant served two terms as Governor of Mississippi from 2012-2019. Prior to being elected governor, Bryant served as lieutenant governor, state auditor, and state representative.
Historic objects are housed in our storage facility located in the Two Mississippi Museums and are available for research upon request. MDAH also accepts donations of historic objects.