MDAH collects and preserves objects of all types that help us tell the great story of Mississippi. Our holdings include archival records, historic objects, and archaeological artifacts that span 15,000 years of Mississippi history. 
Make a Donation
Think you might have an item of historical significance to donate? Check the list of categories that we are currently collecting. Contact MDAH Collections staff to learn more about donating. 
List of Categories

MDAH collects and preserves original objects and archival materials of all types that help us tell the great story of Mississippi. We are always interested in hearing from you about any potential donations.

The following categories represent  areas the department is actively collecting: 

Territorial Period
Early Statehood 
Civil War and Reconstruction
Military History 1945-Present 
African American History 
Civil Rights Era 
Immigration 
LGBTQ+ History
Mississippi Industry 
Natural Disasters
Woman's Suffrage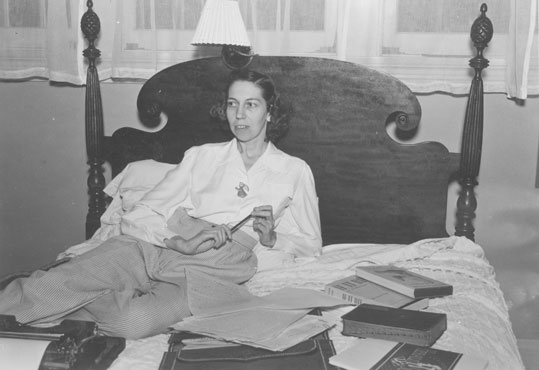 The collections consists of manuscripts of Welty's works, incoming and outgoing correspondence, negatives and photographs, and memorabilia. Copyright ©Eudora Welty, LLC; Courtesy Eudora Welty Collection–MDAH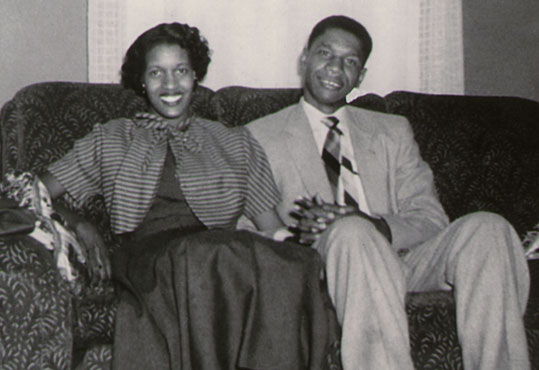 This collection includes Evers and Beasley family papers, including papers of Medgar Evers as Mississippi field secretary of the National Association for the Advancement of Colored People; and records relating to the case of the State of Mississippi v. Byron de la Beckwith.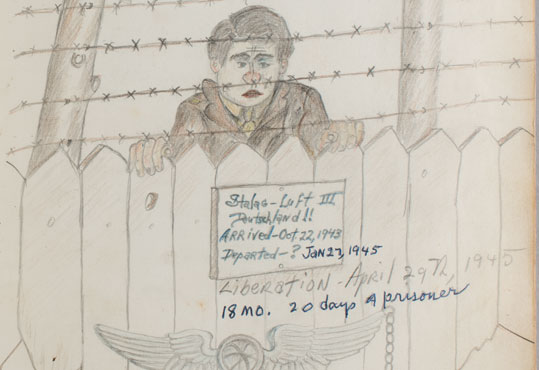 William Turcotte of Jackson was a member of the United States Air Force in World War II, when he was captured in Germany and kept in Stalag - Luft III, a prisoner-of-war camp. This diary was kept by Turcotte while he was a P.O.W. from October 1943 to April 1945.
Archaeology Collection
The archaeology collection consists of prehistoric and historic artifacts recovered through systematic survey, excavation, and independent collecting. The collection is available by appointment for research and loan.
Learn More
Historic Objects Collection
The Historic Objects Collection contains more than 20,000 historic items. These are three dimensional objects that tell the story of Mississippi. Historic objects are housed in our state of the art storage facility located in the Two Mississippi Museums and are available for research upon request. 
What's New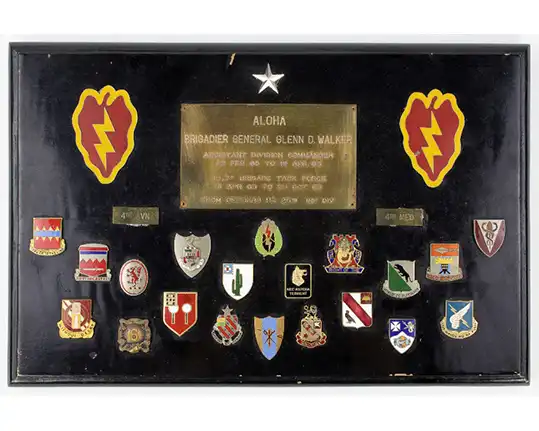 2022.24.1 – Aloha Plaque Awarded to General Glenn D. Walker
This plaque was awarded to General Glenn D. Walker (1916-2002) for his service first as the Assistant Division Commander of the 25th Infantry Division, also known as the "Tropic Lightning", based in Hawaii, and later as the commander of the 3rd Brigade Task Force stationed in Vietnam between 1965 and 1966. General Walker, who grew up in Morton, Mississippi, had a successful military career spanning over four decades from the 1930s until retirement in 1980.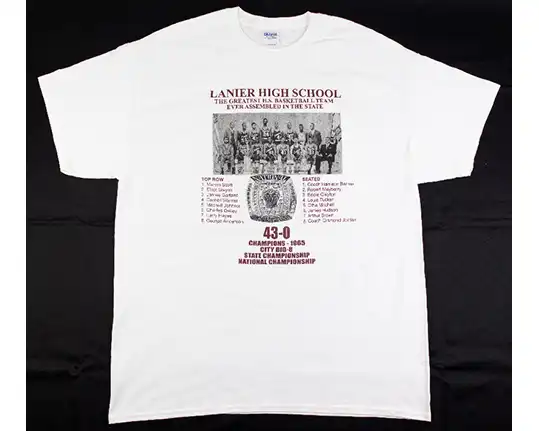 2022.28.1 – T-shirt Commemorating the Mississippi Sports Hall of Fame Induction of the 1965 Lanier High School Basketball Team
The T-shirt commemorates the Mississippi Sports Hall of Fame induction of the 1965 Lanier High School basketball team in 2013. Considered one of the best in the state's history, the team finished the 1964-1965 season with a national championship but received very little publicity amid school desegregation battles. In 2013, forty-eight years after their victory, the surviving team members attended their championship banquet and received their championship rings that were long overdue.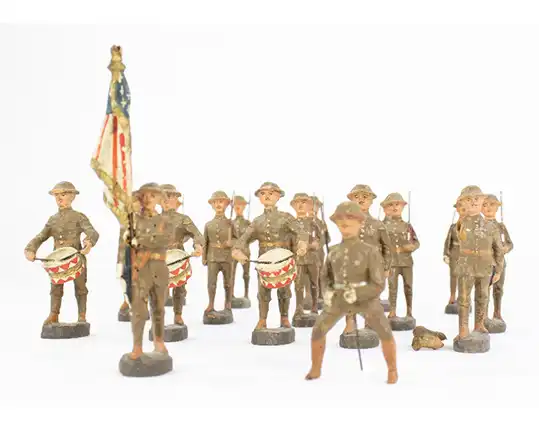 2023.5.1a-q – Elastolin WWI American Military Marching Band and Soldier Figurines
These toy soldiers belonged to Ernest Leonard Posey, Jr. of Jackson in the 1920s. German company O&M Hausser manufactured military figurines under the trademark Elastolin, which produced toy soldiers made of composite materials from 1912 to 1969. Elastolin figures were also available as German, British, and French soldiers in different sizes, especially before the interruption of World War II. Production of composite soldiers eventually ceased altogether due to competition from plastic toy figures after the war.
Historic objects are housed in our storage facility located in the Two Mississippi Museums and are available for research upon request. MDAH also accepts donations of historic objects.