Stories and learning go hand-in-hand.
Discover all the ways MDAH can help teachers engage students with their Mississippi stories from K-12 to college.
Field Trips
Seven dynamic destinations. A host of ready-to-use field trip guides. Let the hands-on learning adventure begin.
Mississippi History Day
Teach. Prepare. Inspire.
Critical thinking, problem solving, research skills, confidence. That's what middle- and high-school students gain from competing in Mississippi History Day, sponsored by MDAH. Provide these skills and opportunities for your students.
Get Started Now
Distance Learning
Bring MDAH's museum sites to your classroom. Teachers and students are invited to connect with the Two Mississippi Museums through live, interactive video conference programs. 
Learn More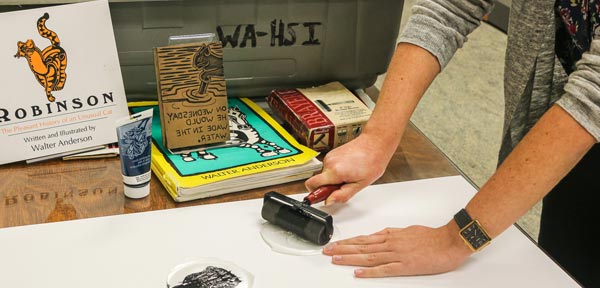 Traveling Trunks
Bring artifacts and hands-on activities to your classroom. Traveling trunks contain a teaching unit with interactive lessons.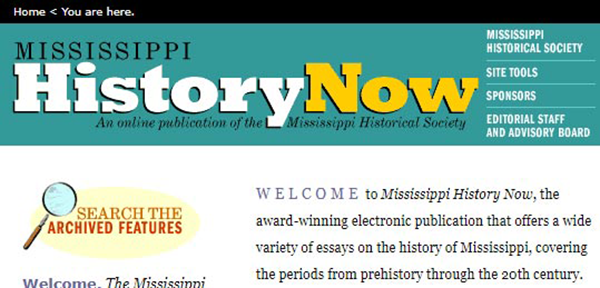 Mississippi History Now
This detailed series published by the Mississippi Historical Society in partnership with MDAH can serve as an excellent reference publication for history projects, papers and reports. Check it out and share it with your students.
Historical Images For Your Class
With thousands of historical photographs and documents now available online, the MDAH Digital Archives is a treasure trove for the classroom. Learn how to quickly search this powerful resource using our Learning Lagniappes: two-page guides to many digital collections, ranging from the 1927 Flood to the Thomas Foner Freedom Summer Papers.
View All Learning Lagniappes
Professional Development
Feed your inner student. Become the teacher you aspire to be.
MDAH offers ongoing professional development opportunities for educators to earn credits, network and gain knowledge to inspire. Past workshops have covered topics ranging from filmmaking with your class, to exploring fiction through Welty, to women in Mississippi history.
Learn More