History Is Lunch July 22 to feature Felder Rushing "Over and Under the Fence: Historic Passalong Plants as Social Glue"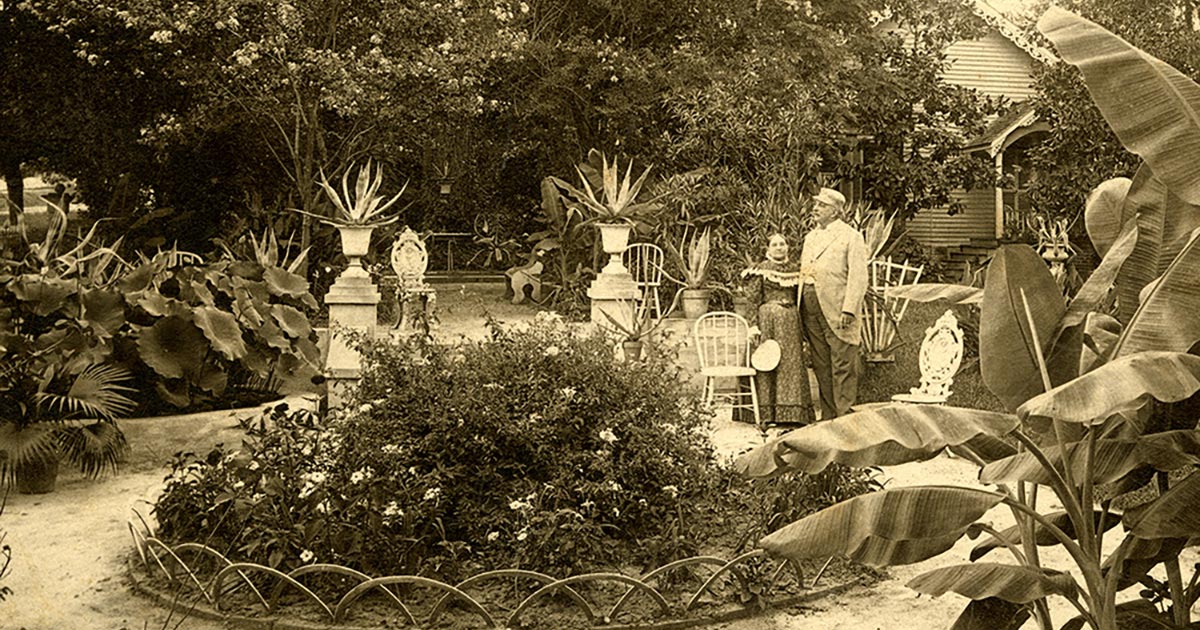 At noon on Wednesday, July 22, as part of the History Is Lunch series, Felder Rushing will present "Over and Under the Fence: Historic Passalong Plants as Social Glue."
For centuries, flowers, vegetables, and herbs that survive on little care and are easily propagated have been shared across social lines—both in the open and underground.
"Those plants conjure historic events and places," Rushing said. "The stories of some are more astounding than anything Welty or Faulkner could have imagined."
Rushing, a garden journalist with an international reputation, is this summer quarantined in his beloved Mississippi cottage rather than at his usual summer home in England. His presentation will explore plants and garden habits that mark otherwise diverse Mississippians as part of a unique cultural whole.
"Plants don't care how your mama'n'them are," Rushing said. "More than anything else—even more than food, music, sports, and religion—plants connect people both in the present and to their past."
Felder Rushing, a retired horticulture professor whose ancestors have been bringing plants into Mississippi since in the 1770s, has written more than two dozen garden books, thousands of newspaper columns, and numerous articles in national magazines. The prolific garden lecturer is the longtime host of Mississippi Public Broadcasting's weekly Gestalt Gardener program.
This program is made possible by the Mississippi Humanities Council through their Speakers Bureau. Learn more about the group at mshumanities.org.