Understanding Religion in Mississippi History
In December 2022, Lilly Endowment Inc. awarded a $2.5 million grant to MDAH for the department's work that advances public understanding of religion. The MDAH Religion Initiative aims to attract more visitors to the Two Mississippi Museums, to make archival holdings related to religion more accessible to the public, and to make improvements to two historic sites related to religion.
Free Group Tours, Discounted Event Rentals at the Two Mississippi Museums
The Two Mississippi Museums—Museum of Mississippi History and Mississippi Civil Rights Museum—tell the story of the role of religion in the history of the state and in the history of the nation's most significant social movement of the twentieth century. To attract more visitors to the Two Mississippi Museums, Lilly Endowment Inc. awarded MDAH a grant to provide free admission for Mississippians who come as part of a faith-based group. Free tours are available to groups of ten or more people from churches, synagogues, temples, mosques, or any other religious community. For more information, call 601-576-6902 or email twommgrouptours@mdah.ms.gov. In addition to free group tours, the Two Mississippi Museums also offer discounted event rentals to faith-based groups. For more information, call 601-576-3810 or email eventrentals@mdah.ms.gov.
Religion in the Archives
MDAH's rich archival materials related to religion contain deeply witnessed truths about the role of religion in the history of Mississippi. Through the MDAH Religion Initiative, archivists will process and digitize significant manuscript collections related to religion, making them more available to scholars, public historians, and the public. In addition, MDAH will offer a Religion in Mississippi History Research Fellowship.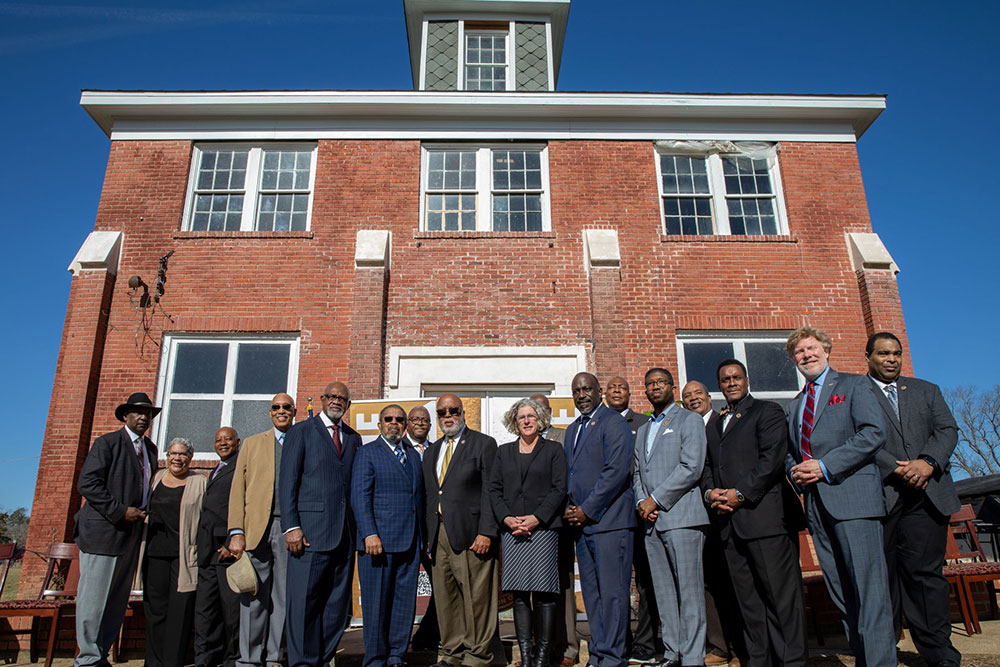 Preservation of Historic Sites
Two sites important to the history of religion in Mississippi will be preserved and restored with funding from Lilly Endowment's Religion and Cultural Institutions Initiative. MDAH will use Lilly Endowment funds to make a $750,000 grant to the General Missionary Baptist State Convention of Mississippi for restoration of the Chapel Building at Natchez College (pictured at left). At Historic Jefferson College in Washington, a few miles north of Natchez, MDAH will interpret the site of the small Methodist church where Mississippi's first state constitution was drafted in 1817. No building remains, but MDAH will develop interpretive signage based on archaeological and historical research.
Mississippi Religion Data
Most people in Mississippi are religious; religion is central to how Mississippians organize themselves and think about the world. According to the 2020 Census of American Religion, more than eight in ten Mississippians (86 percent) claim a religious affiliation, and 66 percent report attending religious services regularly. Explore Mississippi data from the 2020 Census of American Religion, a survey conducted by the Public Religion Research Institute (PRRI).