Mississippi Freedom Seder Set for April 2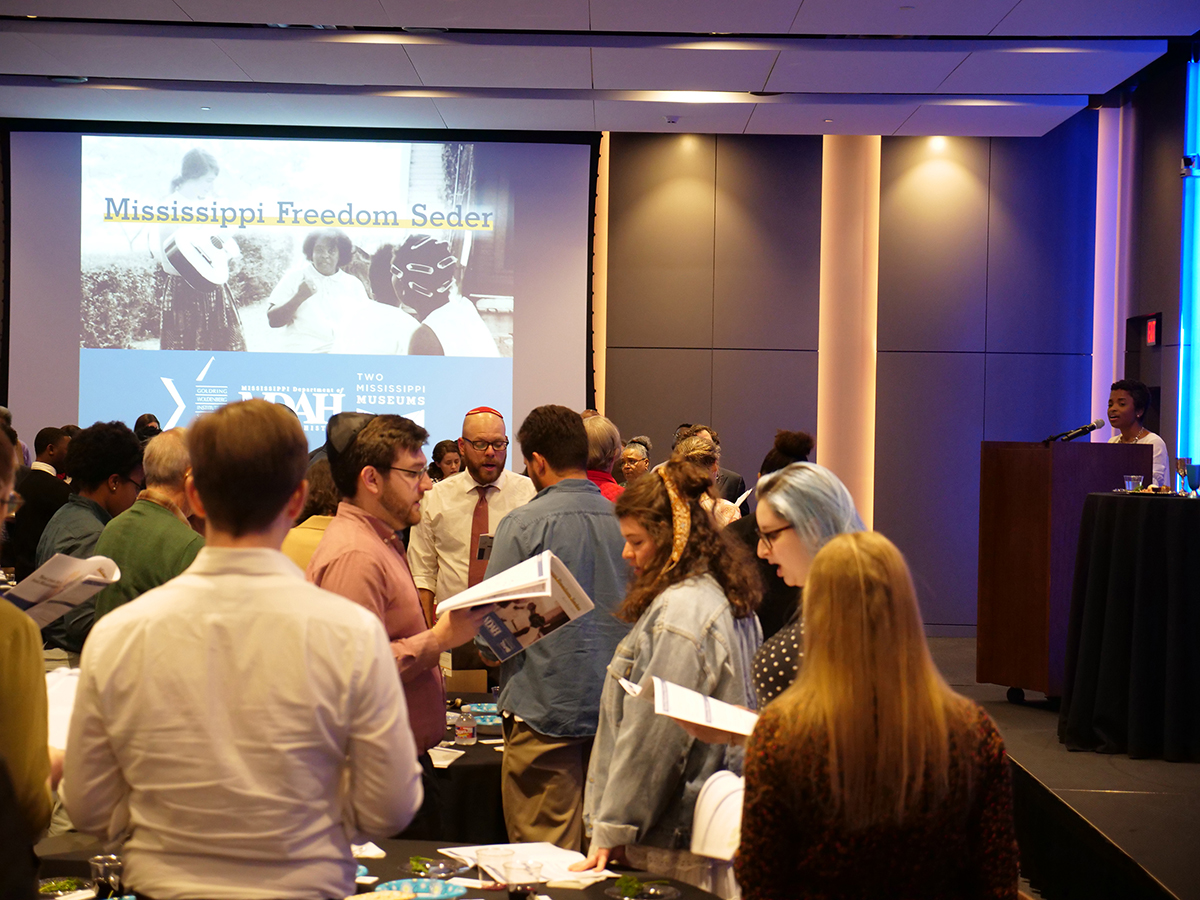 The Mississippi Department of Archives and History (MDAH) and the Goldring/Woldenberg Institute of Southern Jewish Life (ISJL) will host the Mississippi Freedom Seder on Thursday, April 2, at 6 p.m. The event will take place in the Craig H. Neilsen Auditorium at the Two Mississippi Museums—the Museum of Mississippi History and Mississippi Civil Rights Museum. Open to all, this participatory program will feature the rituals, readings, songs, and ceremonial food of the Passover tradition, culminating in a shared meal.
"For this year's Freedom Seder, we are celebrating the 100th anniversary of the passage of the 19th Amendment, which granted women the right to vote," said MDAH director Katie Blount. "But we are also remembering the brave men and women who continued the fight for suffrage through the civil rights era."
At the first Freedom Seder, held on April 4, 1969, more than 800 people gathered in a church in Washington, DC, to commemorate the first anniversary of Martin Luther King Jr.'s death. Using the words of the traditional Passover Seder, calling for justice, peace, and liberation, the 1969 Freedom Seder strengthened Black and Jewish community relations and established a touchstone for contemporary Seders.
"We are pleased to co-host this commemoration of the Freedom Seder, and in doing so, we remember the involvement of visiting Jewish Freedom Summer volunteers in 1964 as well as members of the local Jewish community who advocated for social justice," said Michele Schipper, Chief Executive Officer of the ISJL.
Passover, an annual eight-day Jewish holiday commemorating the liberation of the ancient Israelite people from slavery in Egypt, begins at sunset on April 8, 2020. The traditional Passover meal, called a Seder, combines rituals, readings, songs, and food. Seders are a communal celebration of freedom from oppression.
Tickets are $15 each and include dinner. Purchase your tickets here. For more information call 601-576-6800 or email info@twomississippimuseums.com.