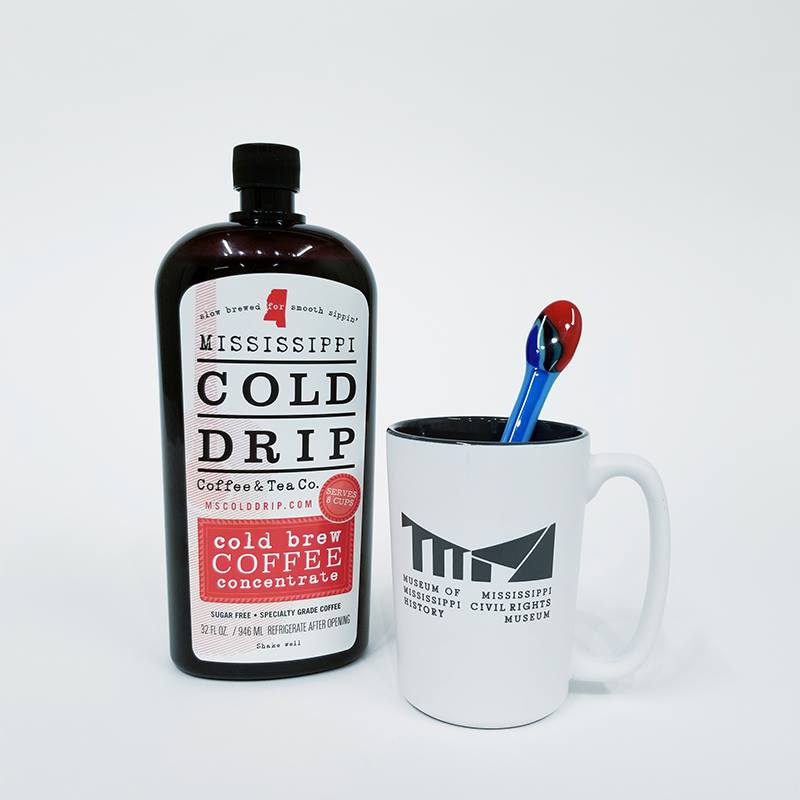 The Mississippi Museum Store will host its holiday open house on Thursday, November 14, from 4 to 7 p.m. at the Two Mississippi Museums—Museum of Mississippi History and Mississippi Civil Rights Museum. The event is free and open to the public and will include samples from Mississippi vendors, special sale prices on select merchandise, artist and maker meet-and-greet opportunities, and additional discounts for museum members.
Food samplings by Fresh Cut Catering and Floral will include Mississippi made products such as shrimp and grits made with Delta Grind 100% stone ground grits, pulled pork sliders served with Abe's BAR-B-Q sauce, white chocolate mousse with Nandy's Candy caramel drizzle, and signature drinks from Mississippi Cold Drip Coffee and Tea Company. Other tasty samples to be featured are Pennington Farms Mississippi Wildflower Honey, locally made jams and jellies, and Robert St. John's Really Really Rich Hot Chocolate Mix.
The museum store at the Two Mississippi Museums offers one of the state's finest collections of folk art, local handmade crafts, and books by and about Mississippians. Find something for everyone this holiday season at the Mississippi Museum Store while visiting with local artists and makers.
Shop artisan-made items for Christmas, Hanukkah, and Kwanzaa. Highlighted merchandise includes Walter Anderson prints, Wolfe Studio birds, Harold Miller sculptures, and Shearwater Pottery. Other Mississippi-made products featured in the store are candles, jewelry, gourmet products, museum souvenirs, and much more.
During the holiday open house, museum members will receive 20% off all store merchandise. Members receive a year-round 10% discount in the store, free admission to the museums, and invitations to special programming. Guests attending the holiday open house will be entered into raffle drawings for Mississippi-made products and gift baskets. Become a museum member online at http://give2mississippimuseums.com/ or purchase a membership during the event.
The Mississippi museum store offers complimentary gift packaging, and gift cards are available for purchase.
The Mississippi Museum Store at the Two Mississippi Museums is open Tuesday through Saturday, 9 a.m. to 4:30 p.m., and Sunday from 1 to 4:30 p.m. and is located at 222 North Street in Jackson. Call 601-576-6921 for more information.