History of American Restaurant Culture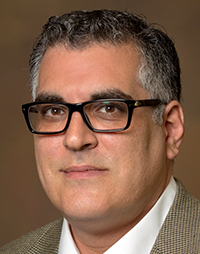 At noon on Thursday, November 8, the Manship House Museum will host a free program exploring the history of dining in the United States. "In the late nineteenth century, Americans demonstrated their social status through the food they ate and the dinners they hosted," said University of Southern Mississippi cultural history professor Andrew Haley.
Based in part on his book Turning the Tables: Restaurants and the Rise of the American Middle Class, 1882–1920 as well as recent research in Mississippi, Haley will discuss how changes in dining and restaurant culture at the turn of the century—battles over French-language menus, scientific eating, and cosmopolitan cuisine—demonstrate the growing influence of urban middle-class consumers.
"I will examine dining as it was done at the Manship House and other middle-class homes and restaurants in the late nineteenth century," said Haley. "Middle-class diners capitalized on new technologies and created novel rituals that set a table for success at a pivotal time in the emergence of Middle America."
Haley was awarded the James Beard Foundation Book Award in Reference and Scholarship for Turning the Tables. Haley was also a finalist for the International Association of Culinary Professional's 2012 Book Award.
"The History of American Restaurant Culture" begins at 12 noon. Space is limited and participants are asked to reserve their space in advance by calling 601-961-4724 or emailing info@manshiphouse.com.
The Manship House Museum is located at 420 East Fortification Street in Jackson. This event is co-sponsored by the Mississippi Humanities Council.